The following communities have utilized Community Based Participatory Research methods so as to resolve longstanding issues to great effect.
 PCBS AND HEALTH IN THE MOHAWK NATION OF AKWESASNE:
This community-based participatory research project examined the extent to which exposure to polychlorinated biphenyls (PCBs) affected the physical and psychological functioning of individuals living in the Mohawk Nation of Akwesasne. The project was conducted in collaboration with university based scientists/researchers (from the school of public health at SUNY, Albany) and members of the Akwesasne community.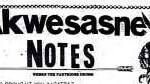 "Building A Community-Based Research Partnership: Lessons from the Mohawk Nation of Akwesasne" Journal of Community Psychology, Vol 26, No 2.(Written in collaboration between SUNY, Albany & ATFE)  Reference:doi:10.1006/enrs.1998.3913
 LEAD EXPOSURE IN CHILDREN ON THE U.S. – MEXICO BORDER: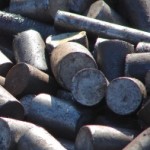 A bi-national collaborative approach is planned to evaluate and address environmental lead exposure in children in El Paso, TX and Cd. Juarez, Chih., Mexico. The project is noteworthy for bringing together a multi-disciplinary team of scientists, academic institutions, community and health organizations, and government agencies to improve children's environmental health on the U.S.-Mexico border. The project is essential because high rates of poverty, overcrowding and substandard housing place a majority at risk for environmental exposures.   Reference:  http://www.niehs.nih.gov/research/supported/programs/justice/grantees/elpaso.cfm
ENVIRONMENTAL RISKS DUE TO DEMOLITION IN BALTIMORE:
The aim of this collaborative research project is to examine the benefits and risks to health related to urban redevelopment efforts in aging U.S. cities. In Baltimore they razed thousands of abandoned and derelict houses to stem the decline of aging neighborhoods. The research approach is designed to be responsive to community concerns about current residential demolition practices and to promote the active participation of individuals and organizations in the targeted community in all phases of the research.  Reference:   http://www.springerlink.com/content/pk4q076077k26726/
COMMUNITY-LEVEL EXPOSURE TO DIESEL FUMES IN HARLEM:
West Harlem Environmental ACTion (WE ACT) in collaboration with the Columbia University based Harlem Health Promotion Center conducted a study of the effects of diesel fumes on adolescents in Harlem, NY. Harlem's borders are heavy traveled freeways, and it is home to 4,200 city buses and 650 Port Authority buses. The research findings showed measurements for small diesel particles to be 200 percent higher in Harlem than the EPA's standards.  
Reference: WE ACT produced a report on this study which was published in the March 2000 issue of Environmental Health Perspectives.
COMMUNITY ORGANIZING NETWORK FOR ENVIRONMENTAL HEALTH (CONEH) IN DETROIT:
The CONEH project is the neighborhood/community organizing component of the Community Action Against Asthma partnership. The CONEH project seeks to reduce exposure to physical environmental and psychosocial environmental stressors associated with asthma severity an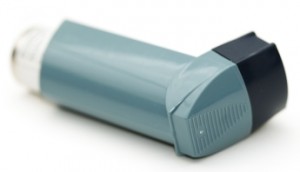 d exacerbation, and to strengthen protective factors that modify the effects of these stressors on children with asthma, their caregivers, and the neighborhoods and broader community in which they reside.   Reference:   http://apha.confex.com/apha/133am/techprogram/paper_108895.htm
COMMUNITY HEALTH EFFECTS OF INDUSTRIAL HOG OPERATIONS IN NORTH CAROLINA:
In this community-based research, Steven Wing of the University of North Carolina, together with Gary Grant (a former SCRC Board member), director of Concerned Citizens of Tillery, a community group, completed 155 interviews with people living near a 6,000-head hog operation, two adjacent cattle farms and, as a control, a farm area without large livestock operations. Quality of life, as
indicated by the number of times residents could not open their windows or go outside even in nice weather, was greatly reduced among residents near the hog operation, while it was similar in the control group and in the community near the cattle operation. Recent studies indicate serious health risks associated with such industrial agricultural practices.  Reference:  http://urbanhabitat.org/node/16
PROJECT SOUTH'S ACTION RESEARCH PROJECT:
The Georgia Research Project (GRP) uses oral histories and statistical information to chronicle the quality of life within rural and urban communities in the state. GRP teams collaborate with community members and organizations to produce useful educational tools, which document the findings of the research and serve as the basis for electoral and community actions.    Reference: Now available is The Third Edition of "Who Owns Georgia Politics? The Impact of Private Money on Georgia Elections", a study conducted by Project South.
You can order a copy of the report from Project South at 404-622-0602, by emailing taliba@projectsouth.org, or by mail at 9 Gammon Ave, Atlanta, GA 30315.
NETWORK-BASED INTERVENTION TO REDUCE LEAD EXPOSURE AMONG NATIVE AMERICAN CHILDREN IN OKLAHOMA:
The purpose of this community-based intervention study–Tribal Efforts Against Lead or TEAL–is to assess the effectiveness of a lay health advisor intervention in mobilizing a Native American community to address childhood lead poisoning in a rural area contaminated with mine waste. Tribal partners include the: Quapaw, Wyandotte, Miami, Seneca-Cayuga, Eastern Shawnee, Ottawa, Peoria and Modoc Nations.  Reference:  http://www.ncbi.nlm.nih.gov/pmc/articles/PMC1448526/
CHILDREN PREVENTING FARMWORKER PESTICIDE EXPOSURE IN NORTH CAROLINA:  
 ¡La Familia! extends collaboration between the North Carolina Farmworkers' Project (NCFP), a grassroots community-based organization, and environmental health researchers at Wake Forest University School of Medicine to evaluate a Lay Health Advisor (LHA) program to re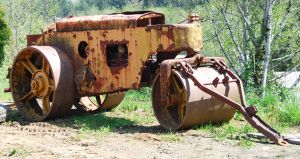 duce pesticide exposure among farmworker families. This research builds on PACE, Preventing Agricultural Chemical Exposure among North Carolina Farmworkers (R21 ES08739), a highly successful workplace intervention to reduce migrant and seasonal farmworker pesticide exposure. With ¡La Familia!, the research focus shifts to exposure of farmworker families, particularly children, and expands work with the North Carolina farmworker community to Latino farmworkers in the western region of the state.  Reference:  http://www.wakehealth.edu/Research/Family-Medicine/La-Familia.htm