The SCRC is a community-based non-profit organization (501c3) that serves as a conceptual and technical bridge connecting the questions, problems, and expertise of community groups with the resources and expertise of research and educational institutions.  Our role is to facilitate community/researcher partnerships that are governed by the principles of community-based participatory research (CBPR). We provide research to assist communities in the formation of key questions for identifying their particular needs.   We provide skill development for community leaders and for academic researchers to ensure that their partnership functions in the interest of the community and consistent with the requirements of research institutions. Typically, we work on problems and issues that include a "technical" component. For example, concerns relating to health (health disparities and health equity), the environment (environmental injustice, community infrastructures), and issues that require academically trained experts to assist community members in understanding the roots of a problem and possible solutions.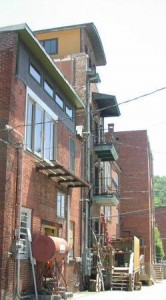 Geographically, our primary focus is on the US South; however, many of our projects have been and are national and international in scope. With these projects, the SCRC achieves its mission through facilitating, brokering, and conducting participatory investigations and trainings.
The SCRC's joint ventures include partnerships with Historically Black Colleges and Universities (HBCUs), majority universities, non-governmental organizations, and grassroots community groups. SCRC's collaborative choices reflect a commitment to working with organizations rooted in, and directly serving, the communities they profess to represent.
The SCRC brings to bear a wealth of experience and expertise in facilitating community-based participatory research (CBPR) and intervention techniques. The Director, Douglas Taylor, Ph.D., has managed an international network of participatory practitioners, the Community Research Network (CRN), convened the first national effort to establish guidelines for appropriate CBPR practices, and has led numerous community-based initiatives guided by popular education, action research, and CBPR principles.
In an effort to more effective address the needs of community projects, in 2012, the SCRC transformed itself from a staff-based organization to a virtual network of consultants. As our work became more geographically diverse, we saw  that our community partners would be better served by collaborations with technical experts from their region—researchers who are trained in and committed to the principles of CBPR and who are more conversant with local conditions. For example, for our health equity project in Texas, our consultants are leaders in the state on health equity issues from the Office of Minority Health, the Center for Minority Research and from the MD Anderson Center.
History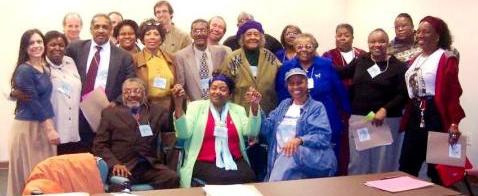 The SCRC is approaching its 15th birthday.  In 1999, representatives from three organizations—the Brisbane Institute at Morehouse College (a Historically Black College and University ), Project South (a community-based organization) and The Loka Institute (a national non-governmental organization)—came together to create a Deep South research center that could promote participatory approaches to technical problems facing communities. The resulting research center was the first of its kind in the south and the first institution to provide comprehensive instruction and support in community-based participatory research (CBPR). Built into the institutional DNA was the recognition that the problems faced by communities were best understood and addressed as an aspect of the larger fight for equality and justice.
Under the leadership of Douglas Taylor, the partnering organizations convened dialogue sessions with over 60 community groups from across the southeast to draft a clear statement of what the SCRC should be and how it could best support the movement for social and economic justice. We agreed that it was important to establish a center that reflected the unique history, problems, and strengths of the Southeast. We were committed to not only building a center that involved research institutions and practitioners, but building one that was truly community centered and community directed. The SCRC's role was to support community organizing through securing technical expertise and usable research.
In our first year, we secured funding from the Center for Disease Control and Prevention (CDC) and from the Healthcare Georgia Foundation. Each of these grants focused on the health disparities faced by African-Americans. The SCRC facilitated partnerships that had community devised solutions for improving health outcomes. Over the last 15 years, we have partnered with community organizations throughout most of the states of the "old south." We also have implemented projects that are national and international in scope.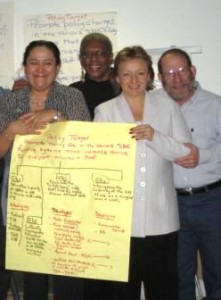 The model sessions provided a forum for community-based organizations, researchers, and community activists to express their views on what the SCRC should be, what it should do, and how it should be organized. We also began the search for funding to support the center and to support CBPR projects identified by community groups. Our strategy was to focus on issues in Atlanta, GA, first, and then to move out and involve communities throughout the southeast and parts of Appalachia.
We have secured grants for community collaborations from the various institutes of the National Institutes of Science (NIH), from the CDC, from the Environmental Protection Agency and from private foundations such as  Ford, Kellogg, and Georgia Health Care. The majority of these millions of dollars in funding have supported community-led initiatives and activities (see Projects).